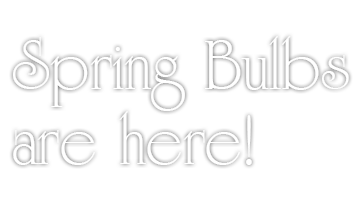 Please come and see us
May 20 Sa
Hadleigh Show, Holbecks Park IP7 5DP
May 28 Su
Suffolk Plant Heritage Plant Fair, Helmingham Hall IP14 6EF
Jun 18 Su
Bury Hidden Gardens. IP33 1NP
Jun 24 Sa
'Bloomin Gardens' at Audley End, Saffron Walden CB11 4JF
Jun 25 Su
Chelsworth 50th Open Gardens IP7 7HU
Welcome
Our spring planting season is at an end, but if you want some late planting items such as Nerines, Amarines and other Amaryllids, we still have a few available - please email your requirements to riversidebulbs@btinternet.com and we will help if we can.
Our Autumn planting offer will be updated in June, and if you would like to be advised when this is done, please register
In the meantime our 2016 Autumn Planting Season offer can be viewed, although this will be refined and added to for 2017. It may help to identify the Tulips that you fell in love with over the past few weeks, and may encourage you to resist the temptation of ordering on impulse at the popular shows, particularly Chelsea.
We will be at local shows and open gardens in the coming month, before we take some vacation before the Autumn season begins again - on Satuday August 19th, for the Mid-Anglia Alpine Garden Society Group's Bulb Sale at Fullers Mill
http://perennial.org.uk/garden/fullers-mill-garden
Matt and Sally Long